Cryst'l is an advocate for advance care planning and end-of-life education.

Cryst'l is trained as a Qualified Advance Directive Facilitator. She believes it is never too early to start proactively preparing for a thoughtful and intentional final stage of life.
She is a certified Guided Autobiography instructor through The Birren Center for Autobiographical Studies, and a certified Legacy Navigator through Living Wisely.

Cryst'l earned her Bachelor of Science in sociology at Oregon State University. She is a NEDA proficient end-of-life doula (EOLD), completed her professional training through Peaceful Presence in Bend, Oregon, and received her EOLD Professional Certificate through the University of Vermont Larner School of Medicine.

Cryst'l enjoys spending time with her family, road trips, hazelnut lattes, and Halloween.

Cryst'l sees clients in Williamsburg, VA, and the surrounding areas. She is also available for presentations, in-service training, and workshops for individuals, organizations, and businesses both remotely and on-site.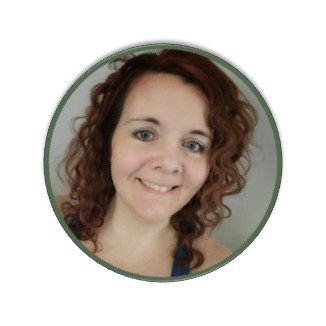 I developed an interest in end-of-life care as one of my grandmother's primary caregivers while on hospice.

I had no idea what to expect.

A major portion of the checklist had been previously discussed and some actions had already been taken. Her cremation was prepaid. She had a will, an advance directive, and a healthcare proxy. She prepared a DNR with her doctor. Some of the stress during those first few days in hospice was realizing that some of her documents needed to be updated. Situations had changed and the paperwork had not been reviewed for quite some time.

I immersed myself with more information than I could handle regarding her disease process, comfort care, bed baths, what transitioning and actively dying would look like, and how to prepare my then 5-year-old son for what was coming, how to say goodbye, how to make sure she had the most fulfilling final days of life…the list goes on.
Despite my best efforts, I always felt like I was behind the curve. The last six months of her life were a complete whirlwind.

I wish I had been more prepared.

I began volunteering with the same amazing hospice organization and team that my grandmother had been on service with, and as a patient advocate at our local hospital.
Since then, I have spent over six years in hospice serving in various roles for both my paid and volunteer positions.

The more involved I became in end-of-life care, the more I realized that I was not the only one showing up to this experience overwhelmed and underprepared.
I am focused on helping people define, plan, and discuss their preferences and goals for the final stage of life.

Confronting mortality is not fun. Having conversations about death can be difficult. Creating an individualized plan, getting things in order, and documenting preferences before facing a medical crisis are key steps in mitigating some of the stress we face during that time.